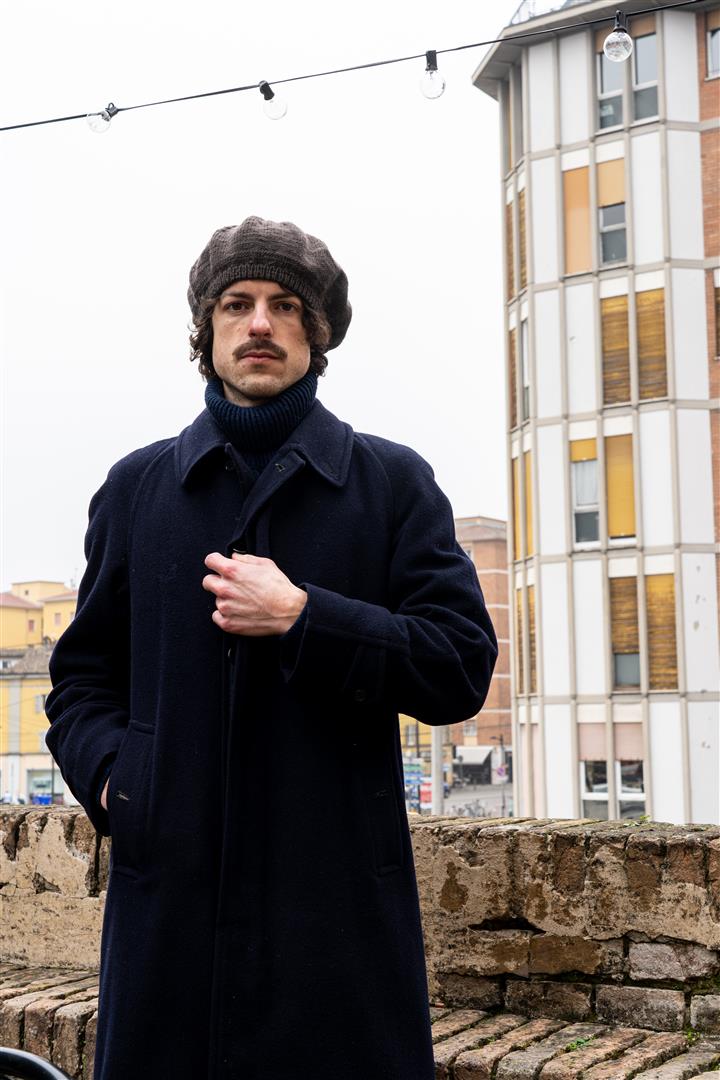 Enrico Scaccaglia (1989, Parma) is an Italian composer.
Son of bakers, he spontaneously approached music through electric guitar at a young age, exploring an array of genres (from Blues to Progressive-Rock, from Jazz to Post Rock). The influence of artists such as Jimi Hendrix and Radiohead is still perceivable in his music. Beethoven's work brought him towards Classical Music, whereas Luciano Berio's composition nourished his interests in New Music. At Conseravatorio "Arrigo Boito" in Parma, he met the composer Roberto Sansuini who was a key figure for starting a deeper study of Classical composition. Together with Sansuini, Scaccaglia dug into western Classical Music tradition studying counterpoint and fugue as well as composition in different styles all over the centuries while exploring his inner voice. He successfully graduated cum laude with the large ensemble piece "Linea di Confine".
In 2017 he moved to Sweden for studying at the Malmö Academy of Music with Luca Francesconi. This was the most crucial meeting during the academic period which allowed him to start developing a new eye on composition: the transformation of music as living matter, investigating in geometrical proportions and trying to find a high balance between instinct and rationality. Equally noteworthy is the encounter with the composer Bent Sørensen who prompted him to develop the "inner ear": the ability to listen to and transform the musical living matter without the use of external tools. The Swedish period has been full of important received commissions from internationally renowned ensembles and orchestras such as Malmö Symphony Orchestra, Norrköping Symphony Orchestra, and Musica Vitae String Orchestra. Besides his academic studies, between 2017 and 2019, he co-directed the Connect Festival for New Music in Malmö.